Traditional Tsumugi kimono cloth store in Kyoto
3mins from Karasuma & Shijyo station. An over 100-years-old Kyo-machiya,
traditional kimono merchant townhouse called Gensou-an is open for a rental venue & art gallery from 2017.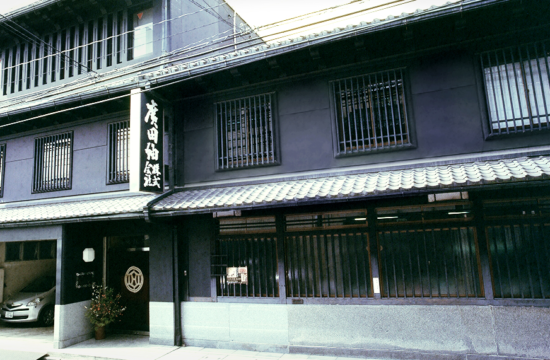 An Omoteya-zukuri style Machiya
Gensouan was established as a Datejime's (kimono under belt) store in the begging of Meji period (late 19th century). It has passed over to Hirotatsumugi's company townhouse from the middle of Showa period (from 1946). Omoteya-zukuri north part is unchanged from it was built, and the south part of more than 70 tatami room was added as annex. This is one of biggest scale traditional townhouse remained in Kyoto.
Hirotatsumugi has developed as a kimono cloth wholesaler of Yuki tsumugi, which is Japan's highest quality handcraft silk kimono woven cloth. So, for instance, the entrance has the traditional nameboard of Yuki tsumugi, and various fittings are garnished with Yuki tsumugi.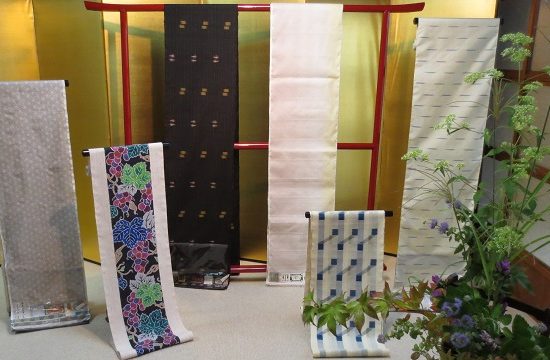 Hirotatsumugi's regular exhibition
Gensouan has been protected by Hirotatsumugi even today as their company building. However, it was the situation that only a room called mise(見世) room was in operation otherwise on two days a month having regular textile collection display, and other spaces have no chance of making use of such beautiful space.
Therefore, having our hope and idea that traditional and truly authentic Japanese space should be made best use of for various new interpretations, we has opened as rental space from 2017.
Besides, we would love to host international guests and believe that foreigners enjoy fully and learn Japanese authentic and traditional culture from this place.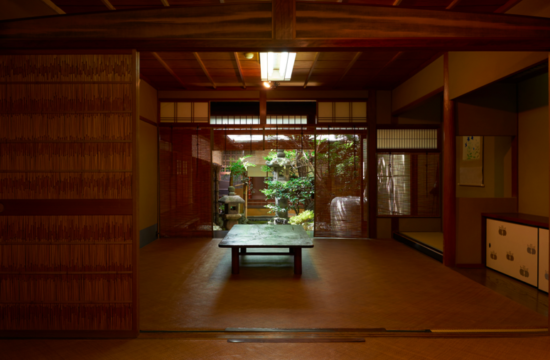 1st floor a tatami room [Ume 梅]
Beautiful Japanese garden is hidden at the back of Gensouan. One of the most spectacular view in Gensouan.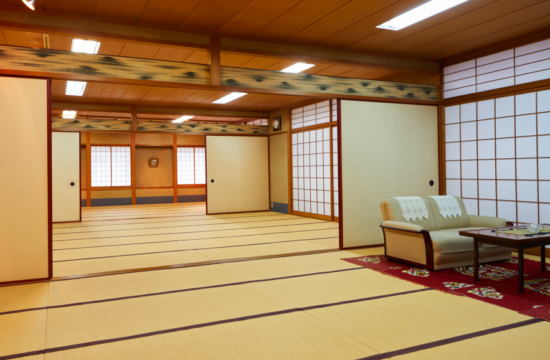 2nd floor huge tatmai room [Shinonome 東雲]
2nd floor north part huge tatami room (combining 3 washitsu) was added as annex for kimono exhibition space.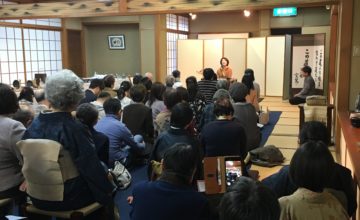 Lecture and exhibision
This was the pic of pottery exhibision & lecture at Gensouan 2nd floor. 2nd floor is large and perfect for large-scale lecture and art, product or photo exhibition.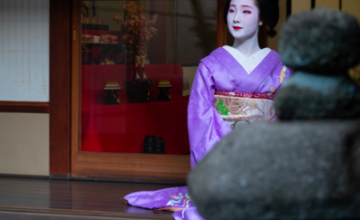 Photo-shooting venue
Maiko and cosplay photo-shooting, as well as photo-shooting for product or company advertisements, you can chose the favorite space in Gensou-an to do your special photos.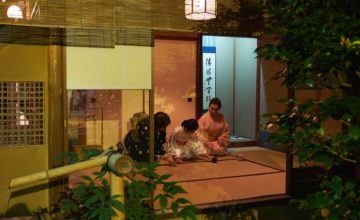 Cultural lesson and experience
Best place for practice Lesson or experience of traditional performing arts including tea-ceremony, ikebana, or calligraphy...